EO#6: Medigun Cup - Low Bracket
Quarter Final
Not Scheduled
Results submitted:
by Bubbz (Orange)
cp_badlands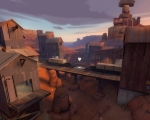 4 - 1
[Screenshots: A ]

Orange vs

Flames of Freedom!
3 - 0
SteamID Screenshots: A
2 Comments
Fl3X said:


guys? what on your server timelimit is 20 min????

Misregulated said:


We change the timelimit from 30 – 20mins due to that fact we had 30mins to play the match and you have to take in consideration Golden cap (as it said in the EO#6 announcement)…

I did say I was changing it in the chat on the server when your last player was joining.
Leave a Reply
You must be logged in to post a comment.