Highlander Ladder 2010
Scheduled:
Results submitted:
by Combat Cube (A Different Kind)
pl_upward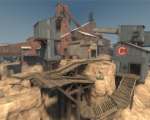 4 - 0
[Screenshots: A ]
cp_freight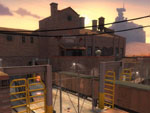 2 - 4
[Screenshots: A ]

A Different Kind vs

Addiction to Gaming
1 - 2
SteamID Screenshots: A
Players
| | |
| --- | --- |
| A Different Kind | (8) liledisonik, EvilChipMunk, Bazic55, Tone-Pot, Pwoshi, gotMAD, Combat Cube, SlickSinner |
| Addiction to Gaming | (8) Newman, bacon lord goose, Crackers, pretendica, Havox, madmattd, t1ns, SteakHouse |
| Unrostered | (1) NRG |
3 Comments
pretendica: [ATG] said:


Would it be ok if we moved the time up to 6:00 CST?

Combat Cube: =ADK= said:


We have agreed to move the time to 5:00 Pacific, or 8:00 Eastern.

IDDQD said:


Such "seriouz" report on ladder match :)

You shouldn't care about mercs on such matches.

3.2 Three mercs allowed by default. A fourth merc is allowed if the opponent agrees.
Leave a Reply
You must be logged in to post a comment.