Ultiduo Cup #6 Group Stage Powered By: Serveme.tf
Spice Girl
Group stage round 3
Round commencing: -

Result deadline:
Scheduled:
Results submitted:
by dennis (Whites)
ultiduo_baloo_v2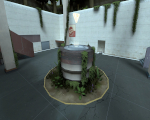 1 - 2
[Screenshots: A ]
SteamID Screenshots: A
Players
3 Comments
Default Date said:


A default date has been set for this match by ETF2L.
The default date is: Sunday, 05 March 2017, 21:30
Please play this match on the appointed time and submit the results.
If the default date does not suit you, please contact your opponent and ask them to reschedule.

Gazy: RINGO - PAKI said:


Fully understandable why the high players ragequit, these fags lack a lot of sportsmanship and play as aids as possible

"gg"

fränk: [HA] - #T4F said:


You're talking about "sportsmanship"?

Blu fischa lft mix/merc working
Blu fischa lft mix/merc go awaay
Blu fischa lft mix/merc gr
Blu Gazy gr
Red Denisramiros gr
Blu Gazy fuck ur third world ping fag
Blu Gazy i can understand why the other guys ragequit
Blu Gazy ur playing aids af
Blu Gazy fuck off faggot
Blu Gazy god i hope you die of terminal illness u fucking retards
Blu Gazy fuck off and die you slavic faggots
Red Denisramiros gg

You should check your facts…
Leave a Reply
You must be logged in to post a comment.