November 29, 2018

Banner by soda | Written by CeeJaey
We've reached the halfway point of the season, and this week's map is the one every Highlander player has a love/hate relationship with – of course, it's cp_steel! All 6 Premiership teams are in action tonight, with key points available in the battle for playoffs…
Firstly, early league leaders

Feila eSports finanzieren durch DROPS come up against

kiti s bakenbardami looking to extend their unbeaten start to the season. Highlander's resident power couple

JoeN and

Leila have finished runner's up in the past 3 seasons, but look the early favourites having dropped only 1 point in the opening fixtures. They face a rejuvenated kiti who managed to take the full 6 points against former champions SDCK in Week 2. Will the legend of Russian superiority on Steel produce another upset here?
A battle closer to the bottom of the table sees

TORPEDO up against

Tourettes Chessclub. Both sides have struggled so far, just picking up a point each from the first two fixtures. The pre-season qualifiers saw the teams face each other in the Upper Bracket Final, with Steel being one of the maps played – and TORPEDO coming out as the victors. Recent roster changes have seen Demoman

Yxxo leave TORPEDO, while former Pyro of the Season

Synrise is switching from Pootis and returning to his roots. Will we see another 2-0 sweep for

nubbi & his crew, or will these changes swing the odds?
Finally, we have our showpiece game – unbeaten

inVision, who find themselves in 2nd place so far, come up against

Super Dickmann's KANNONEN! Returning after a 2 season hiatus SDCK has seen mixed results so far, dropping points in double-koth week to kiti without winning a round. inVision managed to overcome their eastern European couterparts, and a victory in this match would get them with one foot in the playoffs. Will SDCK return to form, or can inVision signal a changing in the guard at the top of European Highlander?
Join

CeeJaey,

chando &

Wiethoofd live on KritzKast tonight at 21:00 CET to find out!
Match Overview


inVision vs

Super Dickmann's KANNONEN!
Week 3 (Premiership)

Thursday, November 29th 21:00 CET

cp_steel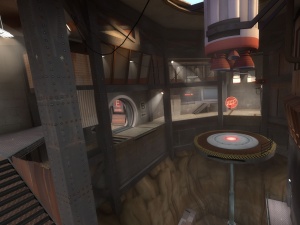 2 - 1 (golden cap)
cp_steel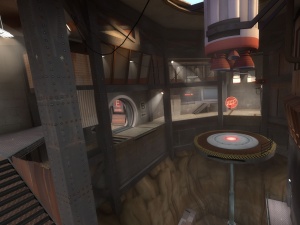 2 - 1 (golden cap)
OVERALL


inVision [4:2]

Super Dickmann's KANNONEN!
---
ETF2L on social media:
Follow us on Twitter!

Like us on Facebook!

Join our Steam Group and invite your friends!

Use our Discord!