December 7, 2017
Tonight, two former premiership champions will throw down to assert their dominance.

Super Dickmann's KANNONEN! will take on

Tourettes Frenchclub on cp_process and koth_coalplant!
Tourettes Chessclub, despite an impressive history in the Highlander scene have struggled this season, only landing a Golden Cap Loss against the prem fresh meat

Lucrosa in their first week. With ongoing roster changes and the group stages already beginning to draw to an end, the Chessclub are in desperate need of some better luck to avoid the dreaded relegation spot. American additions such as

Kresnik and

Nursey have certainly assisted in the team's development, and having a strong set of sixes players (namely

Olgha,

Raf,

ixy) will surely help on Process. But without having had a consistent roster throughout the season, things are starting to look grey for the former Highlander titans.
On the other hand,

Super Dickmann's KANNONEN!, previously the best Highlander team in the current European Highlander scene, have gotten off to a decent start, only losing points to their long standing rival Strong Opinions. However, after a very close match against

inVision on possibly their best map [Steel], Chessclub may be able to take the edge if they have practiced enough. SDCK will surely be eager to secure another 6-0, securing them in a firm second place when the season draws to the playoff stages.
Tune in to KritzKast at 21:15 CET to see the action unfold live with

CeeJaey and

chando in the casting booth, and

Wiethoofd behind the scenes.
---
Because of the Heals for Reals event this Saturday and Sunday we won't be able to cover the

JOEYOTECH Feila vs.

Strong Opinions fixture live, we will however provide a full weekend of quality charity fundraising entertainment for you on the KritzKast channel!
Match Overview


Super Dickmann's KANNONEN! vs

Tourettes Frenchclub
Week 4 (Premiership)

Thursday, December 7th 21:15 CET

cp_process_final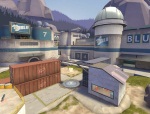 2 - 1
koth_coalplant_b8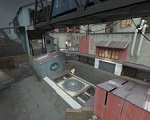 3 - 0
OVERALL


Super Dickmann's KANNONEN! [6:0]

Tourettes Frenchclub
---
ETF2L on social media:
 Follow us on Twitter!

 Like us on Facebook!

 Join our Steam Group and invite your friends!

 Use our Discord!