December 6, 2017
Tonight, the two prem newcomers

Lucrosa and

inVision will battle it out in the Highlander gamemode; since there can only be one (winner). Both teams have a lot to play for today, after starting their seasons off with mixed results, the outcome of this match will determine which of these debut prem teams has the edge in this season, and will significantly help their chances of dodging relegation. This week witnesses the mighty return of cp_process and koth_coalplant into the Highlander map pool, after pl_borneo was removed accommodate a more diverse range of gamemodes.

Lucrosa were off to a good start in the first week, taking a golden cap win against the newly reformed

Tourettes Frenchclub. However since then they have not taken any points of

JOEYOTECH Feila or

Strong Opinions, two long standing premiership teams with high chances of playoffs. There have, however, been some minor changes to Lucrosa's roster which might give them the edge they need today: Veteran spy legend

yerba mate has joined the ranks in the hopes of defeating Polish rival spy

tomi.
Invision seem to have kicked their season off to a moderately better start, taking a full 6-0 against Tourette's Chessclub. While they have not grasped anymore points during their matches, a nail-bitingly close game versus

Super Dickmann's KANNONEN! has filled them with a boost of confidence that will surely be transferred into this match. For both teams, this is maybe their closest game and the battle to secure which dominant debut team is just as important as establishing this season's champion!
All coverage will be over at KritzKast at 21:15 CET with

chando and

CeeJaey in the casting booth and

Wiethoofd on production. See you over there!
Match Overview


inVision vs

Lucrosa
Week 4 (Premiership)

Wednesday, December 6th 21:15 CET

cp_process_final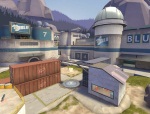 2 - 3 (golden cap)
koth_coalplant_b8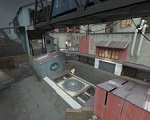 0 - 3
---
ETF2L on social media:
 Follow us on Twitter!

 Like us on Facebook!

 Join our Steam Group and invite your friends!

 Use our Discord!