November 22, 2017
Tonight, the veteran Highlander squad

JOEYOTECH Feila will go head to head with rising power-team

Lucrosa. Feila goes back a long way, with esport couple

JoeN and

Leila leading the charge each season without failure. Despite a defeat in the first week to the strongest seeded team SDCK, their roster remains promising, with previous premiership winner and sniper of the season

cloudy joining the ranks alongside fresh and promising players such as

mezzo and

Strno who have stepped up considerably in the later seasons and shown the world that they have what it takes to be the very best in the scene.
Likewise, Lucrosa have already proved themselves as a force not to be reckoned with. After taking a Golden Cap Win against

Tourettes Frenchclub in the first week, they pose a bigger threat to the premiership tables than perhaps expected initially. Last week we saw the likes of demoman

Cnoz and sniper

andrew demolish their competition, and no doubt they will be giving Feila a run for their money tonight.
With both teams possessing potential for a playoff spot this season, the stakes have never been higher! Tonight at 21:15 CET, KritzKast will be covering all the action as these two titans battle it out on Gullywash and Product. Casted by

CeeJaey and

DCS with

Wiethoofd behind the scenes, we hope to see you there!
Match Overview


JOEYOTECH Feila vs

Lucrosa
Week 2 (Premiership)

Wednesday, November 22nd 21:15 CET

cp_gullywash_final1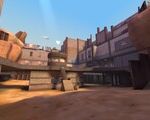 6 - 1
koth_product_rc8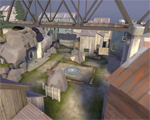 3 - 0
OVERALL


JOEYOTECH Feila [6:0]

Lucrosa
---
ETF2L on social media:
 Follow us on twitter!

 Like us on Facebook!

 Join our Steamgroup and invite your friends!

 Use our Discord!