May 18, 2017
Two of four available Premiership slots are up for grabs today in the Upper Bracket Finals of the Premiership Qualifiers.
While

Unexpected and

LEGO juke it out in the background. A battle of the Finnish Leaders will commence on teamfortresstv with

amppis' Anglo-Nordic affair

ANTIC fighting for their right at the top against

Bloodis and his

Weebtunnel Tactics.
All 4 teams will be eager to earn their confirmed slot in this seasons Premiership Division with the losing teams having one last chance to qualify in the Lower Bracket Finals.
After a lengthy time of development with plenty of discussion around their potential rosters,

ANTIC have made strides in their debut putting out a convincing two map win against French hopefuls

cp_soiree. With plenty of previous Premiership experience at their disposal previous teammates

amppis and

Smirre will be looking to earn another season in the cream of the crop of European TF2.
However on the other hand

Weebtunnel Tactics have plenty of motivation coming into this fixture. After a narrow loss to the now disbanded noot clan in the S26 High Grand Final and an exhilarating win over

Velocity eSports in the first round of the Upper Bracket they will be sure try and cause an upset tonight against their more experienced opponents with Scout combo

Bloodis and

sheepy dog's hand hoping to carve through their opponents on their way to the promised land.
Its sure to be a titanic affair which you will be able to watch on teamfortresstv around 21:15 CEST so tune in to see which team will be confirmed in the Premiership in this best-of-three match!
Match Overview


ANTIC vs

Weebtunnel Tactics
Upper Bracket Round 3

Thursday, May 18th 21:15 CEST

cp_badlands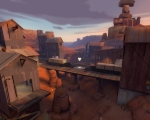 5 - 0
cp_reckoner_rc2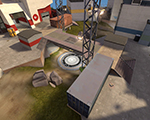 5 - 0
OVERALL


ANTIC [6:0]

Weebtunnel Tactics
ETF2L on social media:
 Follow us on twitter!

 Like us on Facebook!

 Join our Steamgroup and invite your friends!

 Use our Discord