May 14, 2017
It's that time of the year folks!
Another season comes to end as we reach the Grand Final of what has been an interesting and exciting number of weeks. From the red corner, unsurprisingly,

Strong Opinions are back to defend their title as 'The Best Highlander Team in Europe' since Season 9. In the blue corner, their challengers are none other than

Super Dickmann's KANNONEN!, by many regarded as the team with the skill and resolve to take the throne off the reigning champions.
BlackOut TV will be bringing you the action live from 21:15 CEST tonight, with

jakeowaty and

Honey Badger as the commentators, with

Wiethoofd behind the camera.
The Teams
Scout: Mayh
Soldier: dima
Pyro: yahoo
Demoman: burstlimit_
Heavy: SandBurn
Engineer: Clark
Medic: Spreijer
Sniper: Burn
Spy: Ze Man
It seems only fitting to start things off by taking a look at the top seed –

Super Dickmann's KANNONEN! went flawless with 30 out of 30 points scored throughout the season, beating among others,

Strong Opinions in week 3. To go from winning a total of two out of seven possible games in their debut season in Premiership, to win every match possible in a dominating 6-0 fashion, is something rarely witnessed in any of TF2 divergent game modes. From Season 11 to Season 12,

Super Dickmann's KANNONEN! seems to have not only found the right pieces in terms of players, but have in addition, arguably more importantly, grown as a team. The addition of 

yahoo have made their combo a force to be reckoned with. However, going head-to-head with Team Fortress 2's No. 1 Pyromain

Steve! will be one key hurdle to cross in overcoming the team on top of the throne. 
Scout: Maros
Soldier: Raptor
Pyro: Steve!
Demoman: adamracek
Heavy: EmilioEstevez
Engineer: Seal
Medic: CeeJaey
Sniper: cloudy
Spy: Toast
To most followers of Highlander's amazement, 

CeeJaey's team have exposed cracks in their otherwise sturdy defenses. Losing out to their Grand Final opponents

Super Dickmann's KANNONEN! in the UGC Upper-Bracket Finals as well as the Grand Final after coming back from the Lower-Bracket, many question if the old

Strong Opinions have lost their supernatural ability to come back in the most clutch situations. Admittedly, for all that its worth, during most of the UGC season, the final included, the undisputed champions of Highlander had many of their players missing, forcing them to play with substitutes, undoubtedly effecting their synergy and overall potential. With their unexpected roster move of changing both

alle and

Thalash for 

adamracek

Maros respectively, questions arise regarding the almost two years of built up synergy in the former roster, and if the new

Strong Opinions can match that of its former self.
Match Overview


Super Dickmann's KANNONEN! vs

Strong Opinions
Grand Final (Premiership)

Sunday, May 14th 21:15 CEST

pl_badwater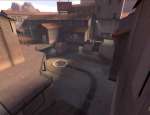 2 - 0
pl_upward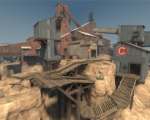 2 - 0
OVERALL


Super Dickmann's KANNONEN! [6:0]

Strong Opinions
Remember
The game will be casted on BlackOut TV tonight at 21:15 CEST, with

jakeowaty and

Honey Badger providing the insight, while

Wiethoofd will try to grant us all the best bits of this Grand Finals action. Despite no Brass Beast Heavymain in this Best of Three series, you don't want to miss this one.