May 24, 2016
WHOA WHOA WHOA! Hold up there, this ain't no ordinary cast, the is the grand [email protected]!#ing final of ETF2L's 10th Highlander Season powered by Tt eSPORTS! Our finalists for this evening need no big recognition, we both know them, 

Fair Enough, first time in the playoffs zone in their long history spanning 6 seasons now and

Strong Opinions, defending their 1st place title of Season 9 held since January this year.

Fair Enough this season has proven their new roster lineup works after 6 back-to-back wins throughout the season, only slipping up to

Highpander© in the final week on where they dropped a single map, koth_product ending in a 2-3 score. So in total across the season, we have a grand total of….oh wait, one. Somebody is starting to look like a favourite…. :)

Strong Opinions, defending champions, finished up in 3rd place after 7 weeks of intense matches on a variety of maps with only 2 games dropped, one without any points taken home. The team:

Fair Enough, snatching away 6 points from the returning victors of season 9. However after battling

The Bureau in the semi-final they have gained their spot in the grand final game tonight to make their opponents wait even longer for another chance to grab their golden crown.
But now with many weeks since that fateful day in Week 2, tactics have changed and rosters have shifted so could we be expecting different outcomes this evening when the grand final kicks off at 21:00 CEST or will the previous results prove right and the premiership title shift hands to crown an new team? Tune in with

Hildreth &

Maxi with

Jon on camera at BlackOut TV!
Match Overview


Fair Enough vs

Strong Opinions
Finals (Premiership)

Tuesday, May 24th 21:00 CEST

cp_gullywash_final1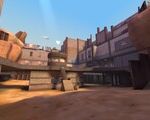 0 - 1
pl_upward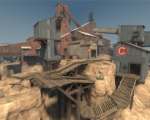 0 - 2
OVERALL


Fair Enough [0:6]

Strong Opinions