June 12, 2014
Tonight you can sit back and grab your snacks with

toogyboogy, ? and

Ducky on camera as they bring you two longest named teams in TF2 history,

Epsilon eSports and 

Fenneks eSports by SimRai.com [season 18 in the first Premiership Week 5 cast! Rather unsurprisingly 

Epsilon eSports have been successfully winning all their matches so far except for a small slip up when

Politically correct pander came in and took a point away from them, seems no-one told them they couldn't! However tonight's match could also be rather deciding for 

Fenneks eSports by SimRai.com [season 18 considering last week's crushing defeat from

Awsomniac and the risk that

rockit could 'rocket' up into the playoff boundaries after their match tonight against

Politically correct pander knocking them out into 5th. Who will win? Tune in from 21.15 CEST to find out!
Match Overview


Epsilon eSports vs

Fenneks eSports by SimRai.com [season 18
Week 5 (Premiership Division )

Thursday, June 12th 21:15 CEST

cp_process_final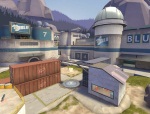 5 - 3
koth_pro_viaduct_rc4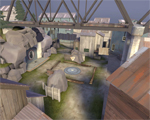 3 - 0
OVERALL


Epsilon eSports [6:0]

Fenneks eSports by SimRai.com [season 18