May 4, 2014
Highlander Season 6 powered by Tt eSPORTS Premiership – Week 6: Tourettes Chessclub vs itsallgood
It's the final game tonight for two of our contenders,

Tourettes Frenchclub against

itsallgood. Currently sitting within the playoff threshold,

Tourettes Frenchclub have been going under major roster changes to improve their edge and guarantee themselves in the playoffs however such a result can only be achieved if they can match

itsallgood's fury and take those 6 points away from them which maybe considerably harder considering their mighty play all season. All we can be sure of is that this is a game you do not want to miss!
Match Overview


Tourettes Frenchclub vs

itsallgood
Week 6 (Premiership Division)

Sunday, May 4th 21:00 CEST

koth_lakeside_final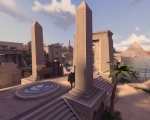 1 - 3
cp_process_final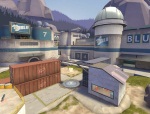 1 - 2
OVERALL


Tourettes Frenchclub [0:6]

itsallgood
The match will be casted on BlackOut TV by

sigafoo and

Heavy Is GPS who is also on the camera. Tune in at 21.00 CEST!