December 8, 2013
Season 16 Premiership Playoffs: wtf vs TSE
The playoffs continue tonight with a match between

flamingo gaming esports club and

TCM Gaming.

TCM Gaming will be looking for retribution for the two losses they have suffered so far this season while willy wonkas will try to continue their streak of wins against TSE. The winners tonight will go on to face

Epsilon eSports by Fragnet Networks in the final for €500 and 6 Tt Theron Gaming Mice while the losers will have to go home with €200 and 6 Tt Pyrrhus Gaming Mousepads.
Match Overview


flamingo gaming esports club vs

TCM Gaming
Playoffs (Premiership Division)

Sunday, December 8th 21:15 CET

cp_badlands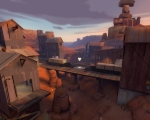 3 - 2
cp_granary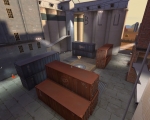 4 - 5 (golden cap)
koth_pro_viaduct_rc4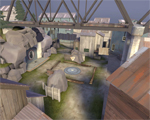 3 - 0
OVERALL


flamingo gaming esports club [7:2]

TCM Gaming
The match will be casted on BlackOutTV by our very own Potato Ambassador

Admirable and
Ryushi with

Jon on the camera. Alternatively, you can catch the action in Russian on SickBrickTV. Tune in at 21.15 CET!