July 18, 2013
Season 15 powered by BlackOut Gaming Playoffs: broder vs Wu-Tang Clan
The Season 15 Playoffs continue tonight with what many call the real Final of the season,

broder against

Team Infused. The victor goes on to fight

Epsilon eSports for the Grand Prize of 500 euros and 6 Club 3D Radeon HD 7850 royalKing graphics cards. The past encounters between tonight's contestants have been very close, and very enjoyable to watch, and tonight should prove no exception.
Watch live video from VanillaTV on www.twitch.tvWatch live video from teamfortresstv on www.twitch.tv

Team Infused's recent pickup of

kaidus has got them stronger and they're only going to get stronger as time passes and their teamwork gets more solid. They've lost all recent encounters with tonight's opposition but as said, the encounters have been getting progressively more close. Tonight could be their time.
As mentioned,

broder has won all the recent meetings between the two teams, and thus is naturally a slight favourite to win tonight. Having

zappis on scout instead of

bybzii could swing the odds to either side with the plays coming out of the Finnish scout. However, being favourites should not mean anything in terms of how

broder will perform and we should be seeing them at their very best tonight.
Match Overview


broder vs

Team Infused
Playoffs (Premiership Division )

Thursday, July 18th 21:15 CEST

koth_pro_viaduct_rc3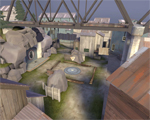 3 - 2
cp_gullywash_final1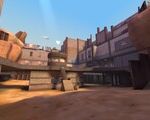 2 - 7
cp_granary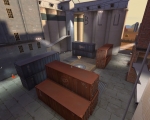 6 - 4
OVERALL


broder [6:3]

Team Infused
The game will be casted by VanillaTV with

Arx and

beta talking about the action while

BoneS provides it. Alternatively, it will be casted on TeamFortress.TV by

ThePledge and

ilike2spin on the microphones and

Jon on the camera. Tune in at 21.15 CEST!
Nations Cup #4 – Group B: Romania vs Russia
More Nations Cup action also tonight with

Romania taking on

Russia. The latter being the massive favourites for the game, and one of the favourites for the whole cup too, with many players from

Last Man Standing,

Romania needs to pull off something very spectacular in order to get anything out of this game.
Match Overview


Romania vs

Russia
Week 4 (Group B)

Thursday, July 18th 21:15 CEST
SourceTV: fakkelbrigade.eu:27100
cp_badlands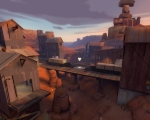 0 - 5
You can watch the match from

Galant's PoV here, a cast in Russian here or from the SourceTV below.
SourceTV: fakkelbrigade.eu:27100