July 17, 2013
Highlander Nations Cup #2 – Group D: Finland vs Canada
The top 2 teams in Group D come face to face tonight when

Finland faces

Canada. Going into the match

Finland has the slight upper hand, being forecasted a strong top 4 candidate.

Canada has some strong players on the other side of the pond, but are they strong enough to beat a bunch of well proven Europeans?
Watch live video from VanillaTV on www.twitch.tv
Match Overview


Finland vs

Canada
Week 2 (Group D)

Wednesday, July 17th 20:30 CEST
SourceTV: 91.227.221.79:27022
pl_upward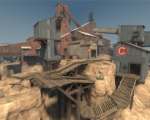 2 - 0
cp_gullywash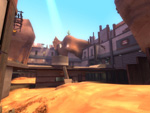 5 - 0
The match will be casted by VanillaTV with

Skully and

byte on the microphones and

AnimaL on the camera. It will also be casted by the "Classy Cast" here with

bubble bobbler,

Permzilla and

Ruskeydoo, and in Russian here by

irfx.
Highlander Nations Cup #2 – Group D: Belgium vs Greece
The second match in Group D is between the two bottom placed teams,

Belgium and

Greece. In the first week they lost to

Finland and

Canada, respectively, and are now looking to pick up their first points.

Belgium boasts the more known roster with their captain

droso shining out as the star and should be looking to pick this one up. However,

Greece have a very unknown lineup that can always have the potential to lead to an upset.
Watch live video from blackoutgamingtv on www.twitch.tv
Match Overview


Belgium vs

Greece
Week 2 (Group D)

Wednesday, July 17th 21:00 CEST
SourceTV: connect ntraum.de:29020; password tv
pl_upward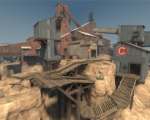 2 - 0
cp_gullywash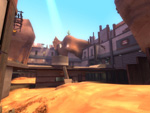 5 - 0
The game will be casted on BlackOutTV by

Flood and

Dandere on the microphones while

Jon provides the action. Tune in at 21.00 CEST!
Nations Cup #4 – Group E: Croatia vs Georgia
The Fourth edition of the Nations Cup kicks off tonight between

Croatia and

Georgia.

Croatia has some fairly strong players from

Guru Gaming while

Georgia has a very unknown roster. Even if

Georgia are the slight underdogs, these two could provide us an entertaining start to the cup.
Match Overview


Croatia vs

Georgia
Week 4 (Group E)

Wednesday, July 17th 20:00 CEST

cp_badlands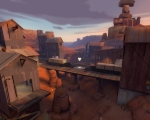 5 - 2
You can follow the match on the SourceTV below.
SourceTV: connect 46.4.85.17:27049
Bans
The following players have been found to be guilty of cheating by our AC staff and are now banned from all ETF2L competitions for one year:

Random – Cheating in pickups with alt accounts


AnteroX – Aimbot/Triggerbot
Any games in open competitions that these players participated in will be changed to default losses.
Additionally, some players have been spotted with recent VAC bans affecting Team Fortress 2 and are also banned for one year:

shy – VAC


timo- – VAC


huhwhat – VAC


Phrenic – Alt of

huhwhat
As they have not been caught cheating by our AC staff, their teams' results will not be affected.