July 16, 2013
Season 15 powered Premiership Relegation Playoff: LMS vs Team Chokers
One of the participants in the Premiership next season is decided tonight between

Last Man Standing and

Lowpander :-3. One managed to escape straight relegation while the other fell just short of promotion losing a tiebreaker against

REVERTO. Who can prove they deserve to be in the Premiership?
Watch live video from teamfortresstv on www.twitch.tv
Watch live video from VanillaTV on www.twitch.tv

Last Man Standing had a dissapointing start to the season, and looked to be heading for straight relegation. However, after picking up

MightyMe and

WARHURYEAH, their form seemed to go up, picking up points here and there, eventually ending 3 points ahead of

The frenchy survived.

Lowpander :-3 had a very convincing run during the season fading just at the end resulting in the previously mentioned tiebreaker against

REVERTO that they lost. Tonight they get the last chance to make up for their mistakes.
Match Overview


Last Man Standing vs

Lowpander :-3
Playoffs (Premiership Division )

Tuesday, July 16th 21:15 CEST

cp_gullywash_final1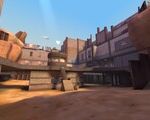 2 - 3
cp_snakewater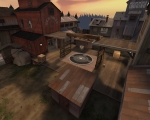 4 - 3 (golden cap)
cp_badlands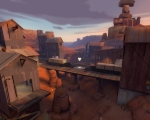 3 - 4 (golden cap)
OVERALL


Last Man Standing [3:6]

Lowpander :-3
The match will be casted on TeamFortressTV by

ThePledge and

MNK with

Heavy Is GPS on the camera. Alternatively, VanillaTV will be broadcasting the game as well with

Skully and

byte on the microphones and

Arie on the camera. Tune in at 21.15 CEST!
Highlander Nations Cup #2 – Group A: Norway vs France
Some Highlander Nations Cup action tonight when

Norway take on big-time favourites,

France. While

Norway does boast some fairly strong players in

Ace,

fanny_filth and

toogyboogy for example, the fact that their opponents consist mainly of Season 4 champions,

DAROUTOUTOU, does swing the odds to the French side. Can

Norway mount a challenge or will

France cruise to a victory?
Watch live video from blackoutgamingtv on www.twitch.tv
Match Overview


Norway vs

France
Week 2 (Group A)

Tuesday, July 16th 21:15 CEST
SourceTV: fakkelbrigade.eu:27100
pl_upward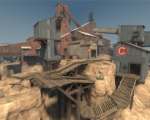 1 - 2 (golden cap)
cp_gullywash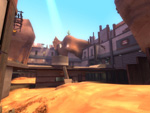 0 - 4
The game will be casted on BlackOutTV by

Ryushi and

Lyrete on the microphones while

Jon provides the action. It will also be casted in Russian here by

irfx. Tune in at 21.15 CEST!