January 23, 2013
ETF2L Season 14 Premiership Begins
Anticipation and Trepidation are united in a furious frenzy as Season 14 begins in earnest, featuring a fixture that promises all the alluring excitement we've come to expect from the ETF2L Premiership division. A reconstructed

BFF are the favourites to triumph tonight, however

Quarantine have no intention of going down without a fight and it's very feasible that they could wreck all hopes
Kaidus's merry men can muster at challenging the top echelons of ETF2L's Premiership division.

Watch live video from VanillaTV on www.twitch.tv
BFF have undergone a major facelift in recent times, nipping and tucking many of the players attributed towards last season's success and trapping a significant amount of them in the liposuction clinic bin known as Broder, however this shouldn't alter their placement from last season too significantly and if they put in the effort they should be able to match the kind of results they have managed to achieve in the past. Quarantine, save for the presence (or lack thereof) of a new scout, are the same tried and tested gaming core that we've come to associate with their name, albeit with the inclusion of Swedish superstar

Nace.
Match Overview


All Tied Up vs

Quarantine
Week 1 (Premier Division)

Wednesday, January 23rd 21:15 CET

cp_badlands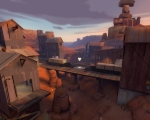 5 - 0
cp_gullywash_final1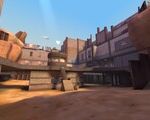 5 - 0
OVERALL


All Tied Up [6:0]

Quarantine
VanillaTV will be casting this game from 21:15 CET, boasting the vocal talents of weathered veteran

Admirable and fresh recruit

eydok in what looks to be the most exciting cast of this season so far. If watching a game from a player perspective is more your thing,         
Kaidus will inevitably be streaming his point of view along with team comms and banter, so be sure not to miss out on what could be a highlight of Season 14.