Season 11:
Week 4 (Division 1)
Scheduled: Feb 27, 2012, 20:30 CET | Results Submitted: Feb 27, 2012, 22:14 CET
This match must be scheduled before 18/02/2012 and played before 26/02/2012
cp_freight_final1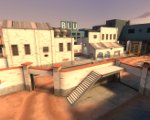 2 - 3 (golden cap win)
[Screenshots: A]
cp_granary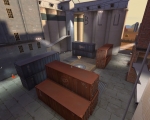 2 - 3 (golden cap win)
[Screenshots: A]

International Secret Intelligence Servic vs Quarantine


2 - 4
SourceTV:
relay.vanillatv.org:27100
SteamIDs: A
Players
Match report by Kritzonite
The granary win was 2-2, finished with Quarantine holding mid. I don't know if that should be entered as a 2-2 or 3-2. Admins obviously feel free to change the score if it's incorrect. GG.
18 Comments
Leave a Reply
You must be logged in to post a comment.