December 6, 2017
Banner by soda
After an exciting playoff bracket we've ended up with two teams clawing their way to a finalist position,

SVIFT sponsored by STN.TF and

Top5rocket.

SVIFT sponsored by STN.TF finished the regular season in a stable manner, only losing 3 maps and looking comfortable for the majority of it, but it took a turn for the worse in the first game of playoffs when

alle left mid-match, to be replaced by none other than

Se7en's

kaidus. He has been mercing since, and

SVIFT sponsored by STN.TF held out against both

Top5rocket and

LEGO in the upper bracket where both games went to a third map.

Top5rocket on the other hand managed to get the 4th playoff spot in the regular season, and were the underdogs by the estimation of most. With

Néo unavailable (as he is again tonight),

Top5rocket got knocked into the lower bracket after losing to

SVIFT sponsored by STN.TF in the Upper Bracket Round 1, but they have not let their nerves get the better of them so far. They have had a solid lower bracket run while knocking out both

Politically correct pander and

LEGO, only needing 2 maps to do so to the former.
With a flashback on our hands, we can expect to see another closely fought series with a potential 4 maps being played.

SVIFT sponsored by STN.TF have a map in hand, so they will only need to win two maps to be victorious, but if

Top5rocket were to complete their S28 underdog story, it would require them to take 3 maps of the series.
Are

Top5rocket up to the challenge? Shall

SVIFT sponsored by STN.TF repeat history even while facing invite tf2 god ThalashEEE? Find out this Wednesday at 21:00 CET with

Beater and

alba on the mic, and ol' reliable

gemm on production at twitch.tv/teamfortresstv.
Written by

nuze
Match Overview


SVIFT sponsored by STN.TF vs

Top5rocket
Grand Final (Premiership)

Wednesday, December 6th 21:00 CET

cp_reckoner_rc2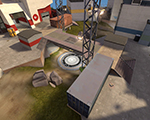 2 - 3 (golden cap)
cp_process_final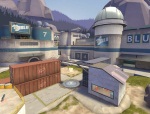 2 - 5
cp_snakewater_final1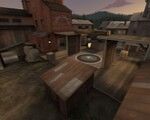 3 - 2
cp_gullywash_final1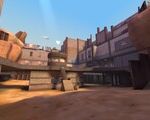 3 - 2 (golden cap)
OVERALL


SVIFT sponsored by STN.TF [6:6]

Top5rocket
---
ETF2L on social media:
Follow us on twitter!

Like us on Facebook!

Join our Steamgroup and invite your friends!

Use our Discord