March 11, 2017
Instead of trying to slowly wean you off the drug that is prem TF2, scheduling has led to three matches in one night, something highly unusual and worrying for broadcasters teamfortress.tv. Dusting off teamfortresstv3 on twitch has been considered, and you now have no excuse to be watching some TF2 this sunday. Annoyingly, all the games are scheduled at the same time, but I'm sure they'll start a fair amount apart come the hour.
Match one: The reigning champions take on the new old-timers. With the addition of

Silentes and

spudd into the lineup,

Unexpected certainly look like they have the firepower now to go head-to-head with anyone. Getting the whole team to play together in a way that could take apart the incredibly well-drilled

Se7en is another matter. Don't bet against someone like Silentes going crazy and dropping huge frags, but it'll take a stupendous performance to get Se7en to drop points at the final hurdle before playoffs.
Match Overview


Unexpected vs

Se7en
Week 7 (Premiership)

Sunday, March 12th 21:15 CET

OVERALL


Unexpected [0:6]

Se7en
Following Arctic Foxes's simple victory earlier in the week,

Lowpander :-3's quest for playoffs has reached its disappointing conclusion. It is a shame, because they seem to have grown on everybody throughout the season, and would certainly bring some spice to a best-of-three series. But this will be their final contribution to prem this season. The best thing they can achieve now is to try and oust

Ascent.EU from their second place in the standings. nerdRage would be mightily disappointed with showing any weakness just before playoffs, so expect to see a fully motivated game from both teams (although it'll be hard to tell if Lowpander are just messing around with offclasses).
Match Overview


Lowpander :-3 vs

Ascent.EU
Week 7 (Premiership)

Sunday, March 12th 21:15 CET

cp_granary_pro_rc4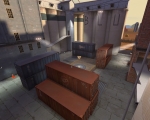 1 - 5
cp_badlands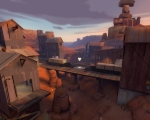 0 - 2
OVERALL


Lowpander :-3 [0:6]

Ascent.EU
And last (and probably least), two of the bottom three have come together to play.

nunya haven't even got the chance to surpass their opponents should they win, and the best

Lemmings can do is equal Lowpander on 17 points. Although there may not be as much motive to watch this one, if you wanted to watch nunya's final game and maybe have a laugh, this is your chance.
Match Overview


Lemmings vs

nunya
Week 7 (Premiership)

Sunday, March 12th 21:15 CET

cp_granary_pro_rc4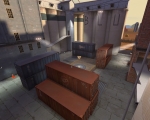 5 - 4 (golden cap)
cp_badlands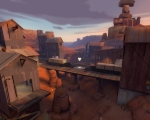 2 - 1 (golden cap)
---
ETF2L on social media:
 Follow us on Twitter!

 Like us on Facebook!

 Join our Steamgroup and invite your friends!