January 8, 2017
HOLY ****! Its 2017 and finally the Season 11 Playoffs for Highlander are finally upon us tonight with the first match punching its way out to the centre with

Tourettes Frenchclub battling against

Budget Toucans for a early lead in these double elimination brackets. Both sides feature similar results through the season with comparable wins and losses but when it came down to it in Week 4,

Tourettes Frenchclub took 6 points for their own from

Budget Toucans on koth_coalplant and cp_process, with Coalplant featuring in tonight's lineup along with Product and Gullywash. All that remains is the action to unfold later so don't forget to tune into BlackOut TV with

CeeJaey,

sigafoo &

Jon for all the frags from 21:00 CET!
Match Overview


Tourettes Frenchclub vs

Budget Toucans
Round 1 (Premiership)

Sunday, January 8th 21:00 CET

koth_coalplant_b7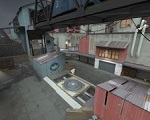 3 - 1
koth_product_rc8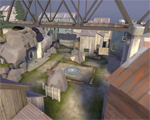 2 - 3
cp_gullywash_final1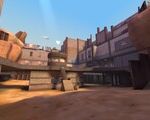 5 - 2
OVERALL


Tourettes Frenchclub [6:3]

Budget Toucans