October 10, 2013
Season 16 Powered by BlackOut Gaming: causeWEcan vs willy wonkas chocolate factory
Tonight,

causeWEcan continue their season with a match against

PLAY or BAN.

causeWEcan have their first chance to show exactly how good they are, and what a better way to do it than face recently reformed

PLAY or BAN. With the latter still getting into their stride,

causeWEcan could very well end up stealing some points from this fixture.
Watch live video from TeamFortressTV on www.twitch.tv
Match Overview
-- Thursday, 10th October 21:15 CEST --



cp_badlands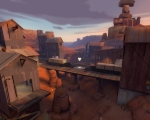 causeWEcan [0:5] PLAY or BAN

cp_metalworks_rc5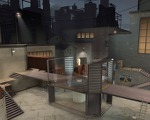 causeWEcan [1:4] PLAY or BAN

OVERALL

causeWEcan [0:6] PLAY or BAN

The match is being casted on TeamFortress.TV by

Admirable and

djc with
Jon providing the action. Tune in at 21.15 CEST!