June 20, 2013

Zaibatsu vs Epsilon eSports
Undefeated. That describes both the teams facing each other tonight.

Team Infused and

Epsilon eSports have both toppled all challengers so far. With how the season has panned out this is indeed the match of the season. Who will come out on top?
Watch live video from teamfortresstv on www.twitch.tv
Watch live video from VanillaTV on www.twitch.tv
As normal when one of the teams is

Epsilon eSports, their opponents,

Team Infused go into the match as underdogs.

Team Infused has been working tirelessly to improve after finishing third last season. Tonight they will have to show all that they learned to be able to beat the reigning champions. Will the rockets from

IPZIE and

T-Mac and meatshots from

TviQ and

smziii, the stickies from

Brego and the heals from

2nuts be accurate enough to demolish the

Epsilon eSports team?

Epsilon eSports has proven that they can beat anyone, continuing their unbeaten run since i46. However today they might be facing their biggest challenge in a while against the strong

Team Infused.

numlocked and

KnOxXx's maincalling will have to be top notch, to make sure they don't let their concentration drop because then they could just see, to their horror, that

Team Infused had sneakily edged ahead. Will the favorites keep it together and win once again?
Match Overview


Team Infused vs

Epsilon eSports
Week 6 (Premiership Division )

Thursday, June 20th 21:15 CEST

koth_pro_viaduct_rc3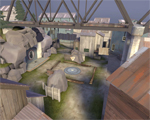 0 - 3
cp_badlands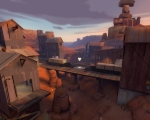 0 - 5
OVERALL


Team Infused [0:6]

Epsilon eSports
The match will be casted on TeamFortress.TV by

ThePledge and

ilike2spin with

lexs on the camera. Alternatively you can watch VanillaTV where

Admirable and

byte are casting while

AnimaL provides the action Tune in at 21.15 CEST!
Bans
The following players have been found guilty of cheating and are now banned from all ETF2L competitions for one year:

Deputy – ESP


thorv – Alt account of

zilis (one year extension)
Matches in recent seasons that involved these players will be changed to default losses. These default losses do not count towards the default loss limit.
Due to

thorv's ban,

Kaneco now moves into one of the spots in this month's MGE Cup Final.
Also, the following player has been spotted with a recent VAC ban affecting Team Fortress 2 and is now banned from the League for one year:

Ysthos
As this player has not been caught cheating by our AC staff, his teams' results will not be affected by his ban.
Any attempts to bypass a League ban will result in an even longer ban on all accounts associated with the player. Don't do it.