March 10, 2013
With the dawn of Season 14, everyone's eagerly awaiting Premiership playoffs. In the meanwhile, let's shed some light on what's going on in Division 1.
ETF2L Season 14 powered by Twitch: elemental violence vs Last Man Standing
Tonight will also see a "Division 1 clash of the titans matchup" (copyright Trell) happening between two teams from the opposite sides of the table. In the blue corner,

Last Man Standing (former UV-Gaming) are standing firmly on their second spot, still under a threat of being pulled down by

Outsiders, but with two matches still ahead of them, they are in a strong position to earn a promotion this season. In the red corner,

elemental violence's performance is hardly on par with the expectations towards them, but nevertheless, with three matches remaining, they are still able to end up first in the division, in which their recent addition of

CUBE might help a lot. I've caught up with

E-thug to ask him about tonight's match:
We've played LMS a lot lately when it comes to PCW's and it has gone both ways. Tonights match is hopefully gonna be a close one.
Will they manage to secure the victory?


Match Overview
-- Sunday, 10th March 21:15 CET --



cp_granary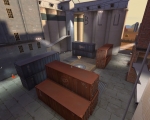 elemental violence [4:5] Last Man Standing

cp_process_rc2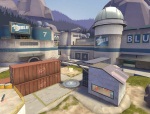 elemental violence [2:5] Last Man Standing

OVERALL

elemental violence [0:6] Last Man Standing

The game will be casted tonight over at VanillaTV, with

Admirable and

Pledge behind the mics – join them at 21:15CET sharp!
ETF2L Season 14 powered by Twitch: Splendid-Gaming vs Outsiders
We also have something for those looking for something different.

Splendid-Gaming, a new addition to Division 1, managed to convincingly secure their promotion last season and yet, they struggled the most during those last few weeks. Their chances for staying in the division are rather slim, yet it still ain't an impossible feat; their last match tonight will be crucial to avoid relegation. On the other side,

Outsiders have no such issues. They presented decent performance throughout the season and are still in a position to fight for the second place and a chance to steal the Premiership spot from

Quarantine, and still in a reach of the promotion straight into Premiership. Will

Sikopata's crew manage to steal those decisive points from them tonight?
Match Overview
-- Sunday, 10th March 21:15 CET --



cp_granary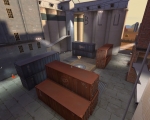 Splendid-Gaming [0:5] WebOne

cp_process_rc2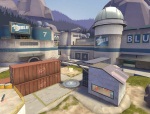 Splendid-Gaming [2:4] WebOne

OVERALL

Splendid-Gaming [0:6] WebOne

ETF2L Season 14 powered by Twitch: SOLAR 2013 vs Lutuset
Last, but not least, a possible first place decider –
SOLAR 2013, with a perfect record so far, are only a single map win away for claiming the guaranteed promotion into Premiership. While the skills of their previous opponents are not a matter of a doubt, their last two upcoming matches will be by far the most difficult to come ahead in. They are coming into the tonight's match confident as always – the ever so modest

Hycz dropped some knowledge on me:
I think it will be a close match, we have a bit different lineup, but we are solar – anything works for us… NEVER WEAK! 5-1 granary for us, 3-4 to them winning a golden cap.
Their opponents, Finnish powerhouse

Lutuset, can't shine with as good of a record, but with two more matches to be played, they are sure to not give up without a good fight.

Match Overview
-- Sunday, 10th March 21:15 CET --



cp_granary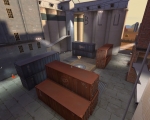 SOLAR - Professional Edition [1:6] Lutuset

cp_process_rc2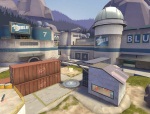 SOLAR - Professional Edition [3:2] Lutuset

OVERALL
SOLAR - Professional Edition [3:3] Lutuset