February 21, 2013
ETF2L Season 14 powered by Twitch: Epsilon eSports vs Crack Clan
It's Thursday, the most lovely day in the week. Why so? Because since, like, forever, it's been the last day of the week when people played matches, with the next week starting on Sunday. It's no surprise then that many official matches still get to be scheduled for Thursdays, and today's thrillers are no exception. If you have been, by an unremarkably small chance, following the season's fixtures, you probably have been eagerly awaiting this day, just like many others completely oblivious to what happens when anyway. The importance of the upcoming events has been clear for everyone since the day one. Today, tonight, we'll probably get to watch the culmination of this season's practice sessions. Two actually most prominent teams in the league are going to face each other in what might be a real, actually dangerous attempt at dethroning the king.
Ladies and gentlemen –

Epsilon eSports versus

Crack Clan.
[Map 1 cp_process_rc2]

[Map 2 cp_snakewater]


Epsilon eSports:
Medic:
KnoxXx
Demoman:
numlocked
Soldiers:
Mike and Mitsy
Scouts:
Stefan and basH
Crack Clan:
Medic:
Admirable
Demoman:
brego
Soldiers:
ipz- and minimoose
Scouts:
smzi and TviQ
Epsilon's flawless march to victory is yet to be disrupted, as they haven't dropped a single map yet this season. Many believe that

mAdmirable's army will be the one to prove to be a real challenge for them to overcome. While CC have been achieving mixed results as of late, both during officials and PCWs, Epsilon's road until now was relatively flat and straight. Their confidence knows no bounds though, as

numlocked pointed out in his pre-game "interview" for VanillaTF2, which you can find here, along with an excellent hyping article written by

beach. After the match from two weeks ago, where Epsilon destroyed, in what people thought would be another amazing thriller, the Swegian powerhouse –
broder, the hopes for tonight's match are even higher. Are Crack Clan prepared well enough to hold on against the ever ongoing onslaught of their opponents, who seem to know no fear and no fatigue?

Match Overview
-- Thursday, 21st February 21:15 CET --



cp_process_rc2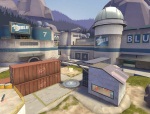 Crack Clan [1:5] Epsilon eSports

cp_snakewater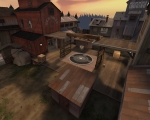 Crack Clan [0:5] Epsilon eSports

OVERALL
Crack Clan [0:6] Epsilon eSports

As always, don't forget to check out VanillaTV's amazing cast of tonight's game, starting 21:15CET sharp, with your favorite

Arx and

Beta behind the mics! Additionally, the game will be shown on yet another stream, for which one might consider it to be a test of strength – the guys who dared to conquer Europe, TeamFortressTV will give their best to provide you with an excellent evening, with the casters being

Greg and
djc! For more in-depth analysis of the match, make sure to check out The Chaplain's Perspective, written by, you guessed it right,

Chaplain!
ETF2L Season 14 powered by Twitch: broder vs Pokeman
If, for whatever unimaginable reason, your interest wanders elsewhere, we've got another treat for you. For the second fixture of week 5 of Season 14, we'll get to see
broder take on

Pokeman. For an amazingly unfortunate schedule as this one is, it might be worthwhile to take a look at this match as well, especially if your hopes regarding the candidate for the match of the season won't meet the reality. broder have been showing some strong performance this season, only losing to Epsilon, which, while not surprisingly defeating their opponents, seemed to not even give them a chance to stand on their legs. Regardless, the Swegians are still on their way towards playoffs and two very important matches for them have yet to come. For now, their next rival would be Pokeman, who themselves had a rather rough time scoring points this season. On the other hand,

Coinz's crew's future is looking brighter than the past, so we can still get to see what they are made of. Tune in to tonight's match at 21:15CET – the details will be announced soon.

Match Overview
-- Thursday, 21st February 21:15 CET --



cp_snakewater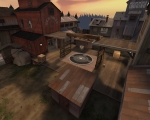 broder [5:0] Pokeman

cp_process_rc2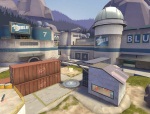 broder [4:3] Pokeman

OVERALL
broder [6:0] Pokeman