January 17, 2013

ETF2L 6th Cup Quarter Finals
With only 8 teams remaining, the ETF2L 6th cup is on the cusp of a startling crescendo and as the competition hurtles towards completion, only 3 rounds stand between any one of our contenders and €300 cash.

Epsilon eSports,

Crack Clan,

Team Doctrinal,

Lutuset,

myDGB.net,

Team Reverto, 

BFF and

logs.tf have already proved a lot by fending off the other 112 teams to reach the quarter finals, and their progression into the semi and grand finals is purely down to how they perform as a team in the coming weeks.
After tonight, there will only be 2 more semi-final spots available as the critically lauded 

Lutuset will be facing off against the reputable

Team Doctrinal and the div1 minnows with potential, 

logs.tf, will play host to ETF2L's very own whales,

BFF; two of these teams will be declared at a sufficient level to be worthy of playing in the semi-finals, however for the other two contenders, the dream is dead.
Match Overview
-- Thursday, 17th January 20:00 CET --



cp_process_b10fix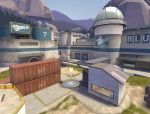 Damage Control [2:3] Lutuset

cp_gullywash_final1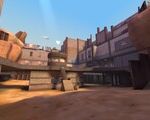 Damage Control [4:0] Lutuset

cp_badlands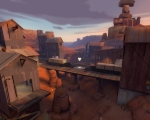 Damage Control [2:4] Lutuset

OVERALL

Damage Control [3:6] Lutuset

The closest of tonight's games looks like an amazing match-up on paper; Lutuset, a team that many protested should have been in the run for a premiership spot versus a team that is rumoured to not be deserving of one, Doctrinal, however the last man standing is down to how they play on the night and that really will depend on the mindset of each team as they enter the arena.
Match Overview
-- Thursday, 17th January 21:15 CET --



cp_badlands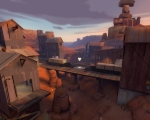 Skidmark Central [5:0] Furbo Pandas

cp_gullywash_final1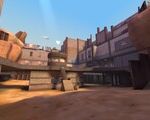 Skidmark Central [6:2] Furbo Pandas

OVERALL
Skidmark Central [6:0] Furbo Pandas

A slightly more disparate match-up, however still one that could warrant a viewing for any TF2 enthusiast. Greater-than-the-sum-of-their-parts warriors logs.tf will be facing off against last season's 2nd seeded premiership team, BFF, although in a vastly different manner than what they entered last season with. I'm personally rooting for apathy-lord

Ritalin's bunch of Merry Mugs and I trust their defensive playstyle to help them take some rounds tonight.
VanillaTV will be casting Lutuset vs Doctrinal tonight, with a cast featuring a trifecta of excellence, spearheaded by the people's champion,
Skully, his wise-cracking Protégé,

Admirable, and new boy

eydok; you'd have to be crazy to miss this one!